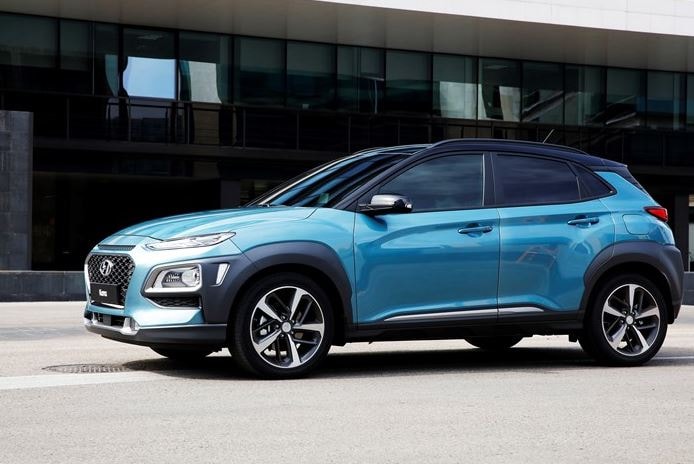 A brand-new compact SUV is coming to town: the Hyundai Kona. The well-equipped vehicle joins the best-selling Hyundai Tucson, Santa Fe and Santa Fe Sport in a growing lineup of Hyundai SUVs.
Featuring dramatic creases, clean lines and a wide stance, the Kona is a looker for sure. Aside from its eye-catching looks, it was also designed with your safety in mind, utilizing an advanced energy dispersion technology that helps protect passengers in the event of a crash. Other technologies on the Kona that exemplify Hyundai's commitment to safety include blind-spot collision warning, rear cross-traffic alert and high beam assist.
On the inside, the Kona is strikingly handsome with its swoopy dashboard and horizontal lines which create an open feel. Even with its low roof line and compact dimensions, the vehicle offers best-in-class cabin space. The monitor is the main focal point and appears to float on the dash. The Kona's advanced infotainment system is appealing, especially for tech-thirsty shoppers. It offers a variety of connectivity features, including Android Auto, Apple CarPlay and 4G LTE.
The Kona delivers an exhilarating driving experience too, thanks to its smooth six-speed automatic transmission and peppy engine offerings.
Look for this modern marvel to hit our store later this year. In the meantime, check out our current inventory of brand-new SUVs, which are on sale now at Reliable Mazda.