Used Cars for Sale in Springfield, MO
Welcome to Reliable Hyundai, the authorized Hyundai dealership entrusted with serving the needs of Springfield, MO. We are pleased to announce that our stock of used vehicles are priced to sell and of the premium quality that you've been searching for. We are able to maintain a constant stream of used car sales because we have hot deals on previously leased models and refurbished trade-ins that run as good as new. You will be impressed with the number of options available to you and the quick turnover rate that expands that selection even further.
Why let life go by another day in that aging money pit that you are driving? It is time to start with a clean slate instead of shelling out unlimited sums of money for piecemeal repairs. Let Reliable Hyundai take the guesswork out of choosing the right vehicle. All the used vehicles on our lots are reliable and easy to finance. Stop by and see how much you can save.
Benefits of Buying Used Cars
A used vehicle can save you substantial money on insurance premiums, monthly payments, and will maintain its value better than something brand-new. The reality is that consumers shy away from cars that are too new because they would rather pay a little extra to drive a brand-new vehicle without worries. This balancing test starts to shift once a vehicle reaches 3 to 5 years and the warranty is limited or expired on most vehicles. The Hyundai 10-year 100,000-mile warranty is a huge exception. Hyundai's tend to hold their value longer for this reason but still face the heaviest toll of depreciation after the first 5 years.
Once you cross this threshold, it is easier to recoup most of your investment when you trade in the vehicle or sell it. This may be due to the fact that banks are more likely to dish out a smaller car loan. For the same reasons, consumers may be willing to gamble. And because you are purchasing the vehicle, you can drive it for unlimited miles and bring your pets and kids in it to mess it up if you want. Life is more flexible when you have this many options.
In fact, a used car can save you as much as 50 percent off the retail price if you buy something a few years older. This is especially true with the used luxury vehicles that we stock. People may be afraid of breakdowns and having to pay higher repair bills. You win big when you consider the wisdom of how much work we put into sorting and ensuring the quality of our vehicles.
Quality Used Cars for Sale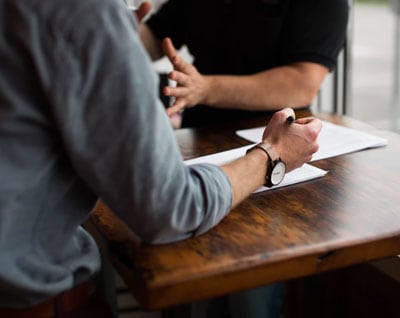 We are able to offer such sweet deals on used vehicles because we have a team of talented factory-trained technicians on hand to service them. They will put them through vigorous inspection and testing processes to uncover any hidden damages or premature wear. We then provide them with authorization to recondition the vehicles to obtain their maximum newness. We would never embarrass our sales representatives or endanger our customers by selling an unsafe vehicle that might break down.
Please stop by our dealership for a test-drive if you want to upgrade your aging vehicle with ease. We have so many options to provide you with a pleasant shopping experience. You will never feel like you have to simply settle on a model.