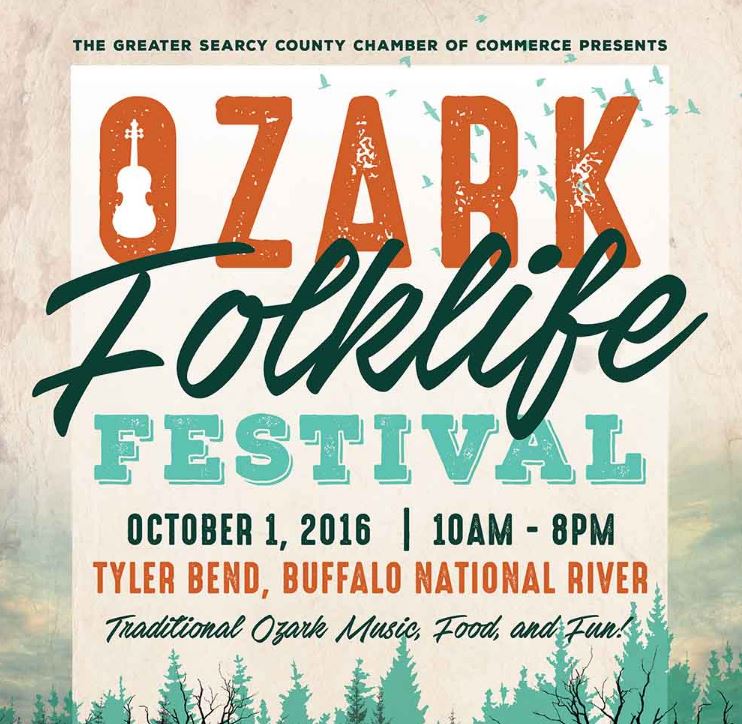 Nothing celebrates our rich culture like the annual Ozark Folklife Festival. Set to return to Searcy County on Saturday, Oct. 1, 2016, hundreds of locals and visitors alike will converge on the serene grounds surrounding the Buffalo National River, located at 170 Ranger Road in St. Joe, Arkansas, to experience all the exciting things that this signature event has to offer from 10 a.m. to 8 p.m.
For starters, there will be several musicians and bands taking center stage throughout the day, Still on the Hill, The Breez, Buddy Case and Mark Jones, to deliver their folksy tunes that are sure to make you move!
And aside from the excellent entertainment, attendees will also get to experience what life was like for folks who lived in the Ozarks during the early 1900s. Featuring numerous demonstrations like flint knapping, dutch oven cooking and dairy goat milking, you're sure to be intrigued by these educational and awe-inspiring displays.
Be sure to come hungry too, as there will be plenty of traditional foods for you to enjoy, including fried catfish, hushpuppies, pulled pork sandwiches, beans, ham and cornbread. There will also be plenty of tasty treats, strawberry shortcake, chocolate rolls and Loblolly ice cream, to satisfy your sweet tooth.