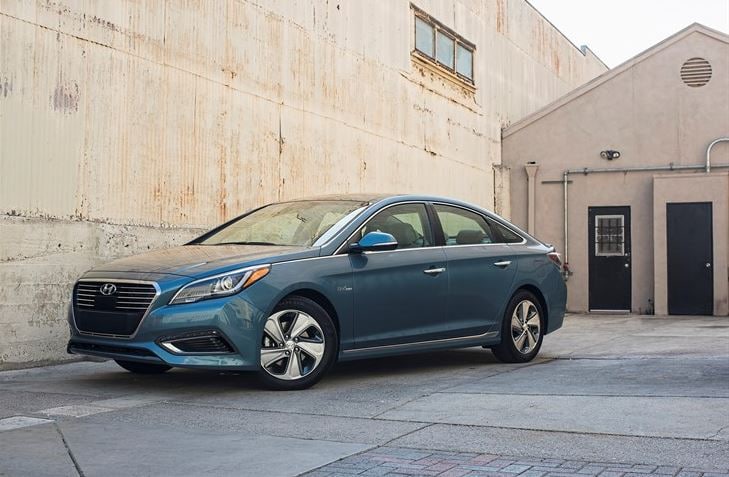 There's now even more to love about the new 2017 Hyundai Sonata Plug-In Hybrid. The sporty sedan offers an impressive 27-mile all-electric range thanks to its 9.8 kWh lithium-ion polymer battery pack. Delivering a bigger range than any other midsize PHEV sedan, this sophisticated ride is definitely worth considering as your next new car.
For added convenience, the four-door Sonata can recharge in less than three hours with a Level-Two battery charger. Not only does the Sonata's hybrid gasoline engine deliver punchy power, perfect for lengthy road trips, but it also provides the added perk of being environmentally friendly with its all-electric range. Total estimated range comes in at 590 miles, giving drivers plenty of flexibility when it comes to not having to worry about using any fuel during their daily commutes.
A 2.0-liter Nu four-cylinder GDI motor paired with the electric motor allows the car to operate just like the Sonata Hybrid once the onboard battery charge is used up. Sonata PHEV's Nu engine makes 154 horsepower and 140 pound-feet of torque.
State-of-the-Art Safety
Hyundai makes safety a top priority in the 2017 Sonata Plug-In Hybrid. It comes standard with seven airbags, electronic stability control, vehicle stability management, a rearview camera and ABS. A tire pressure monitoring system is also standard.
Stop by Reliable Hyundai today and take one of these modern marvels for a test drive!