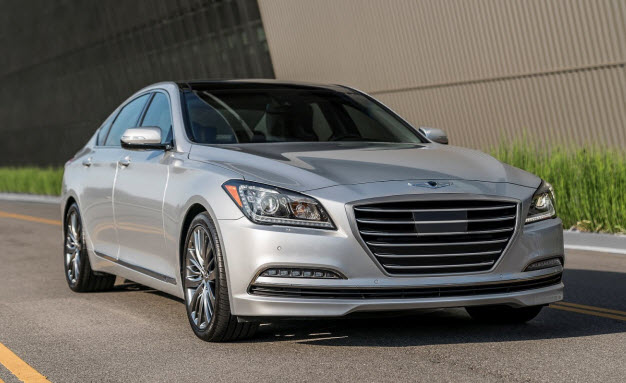 ?
New information has been released about the all-new, upcoming Genesis G80 regarding its engine options. It's been revealed that the luxury model featured under Hyundai's new Genesis sub brand will offer two unique powertrains, with each delivering premium performance buyers won't be able to get enough of.
When the 2017 Genesis G80 arrives at Reliable Hyundai, it will come with both a V6 and V8 engine option. The 3.8L V6 will generate 311 horsepower and 293 lb.-ft. of torque, while the naturally-aspirated 5.0L V8 will pump out 420 horsepower and 383 lb.-ft. of torque. Both powerplants will be mated to an eight-speed automatic transmission that will drive power to the rear wheels. However, those who choose to go with the V6 will have the chance to obtain available all-wheel drive.
We're still waiting to receive official numbers in regards to the G80's EPA ratings, but we expect to see estimates soon. In the meantime, we can tell you that the sedan does come with a number of excellent features and elements, including dual-zone automatic climate control, 12-way power front seats, Apple CarPlay and Android Auto compatibility, and an optional 17-speaker Lexicon sound system.
Visit our blog in the future for upcoming information about the 2017 Genesis G80 and its stunning capabilities.