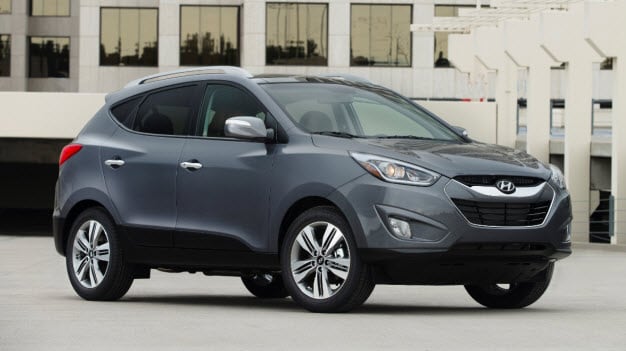 With school back in session across the U.S., now is the perfect time for Edmunds to release their annual list of "Best Used Cars for College Students." In years past, popular Hyundai models have always found their way onto Edmunds' compilation and we are proud to announce Hyundai has made the list once again for 2015. This year the automotive resource chose the Hyundai Tucson as one of their top used car picks for college students.
The reliability of the second-generation Hyundai Tucson (2010-'15) has earned it a spot on Edmunds' "11 Best Used Cars for College Students" list. It features excellent styling based off Hyundai's "fluidic sculpture" design language, offers ample cargo space for transporting dorm room necessities, and sports seating for up to five passengers, making it the perfect vehicle for Spring Break road trips. Additionally, the second-gen Tucson is available with top-notch amenities young drivers will find appealing, including Bluetooth connectivity, navigation, an iPod interface and a rearview camera. Compared to all models in its segment, the compact SUV also has low ownership costs and delivers first-class fuel efficiency, saving you money in the long run.
If you're a student shopping for a car in the Springfield area, head over to Reliable Hyundai to view our pre-owned second-generation Tucson models in stock. We have a great selection of used Tucsons and other exceptional Hyundai cars and SUVs.