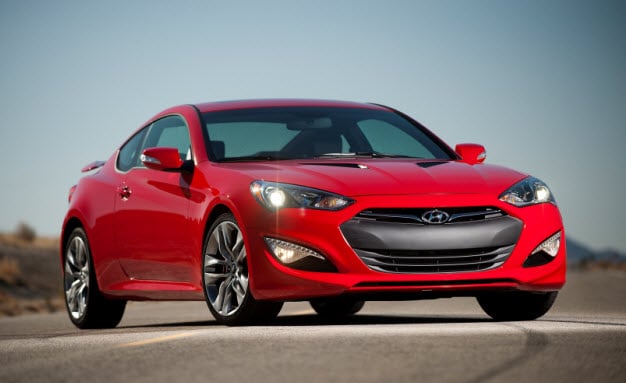 We are sad to announce that the 2016 Hyundai Genesis Coupe will be last model of its kind on the market, but we are excited to reveal Hyundai already has a replacement in mind for the sporty vehicle. The incoming model will fall under Hyundai's new Genesis sub brand, where it will appeal to an entire new group of luxury car buyers.
News about the Genesis Coupe's demise and the creation of a replacement model recently came straight from Hyundai's product PR manager, Christine Henley. In an interview with Autoblog, she even noted that the Genesis Coupe's replacement was already under development.
"In regards to the Genesis Coupe, 2016 will in fact be the last model year for this popular, rear-drive sporty coupe," said Henly. "A new, more sophisticated and luxurious coupe appropriate for the new Genesis brand is currently under development."
Not much information has been divulged regarding the new model, but rumors suggest it will be a coupe, packing a 3.3L turbocharged engine, featuring an eight-speed automatic transmission and offering an all-wheel drive configuration. What we can confirm is that it will be accompanied by the new Genesis G80 and G90 in the lineup, which will each get a wide variety of lavish components and nicely complement the new state-of-the-art coupe.
For future information regarding the upcoming Genesis Coupe replacement, please check back on our blog.