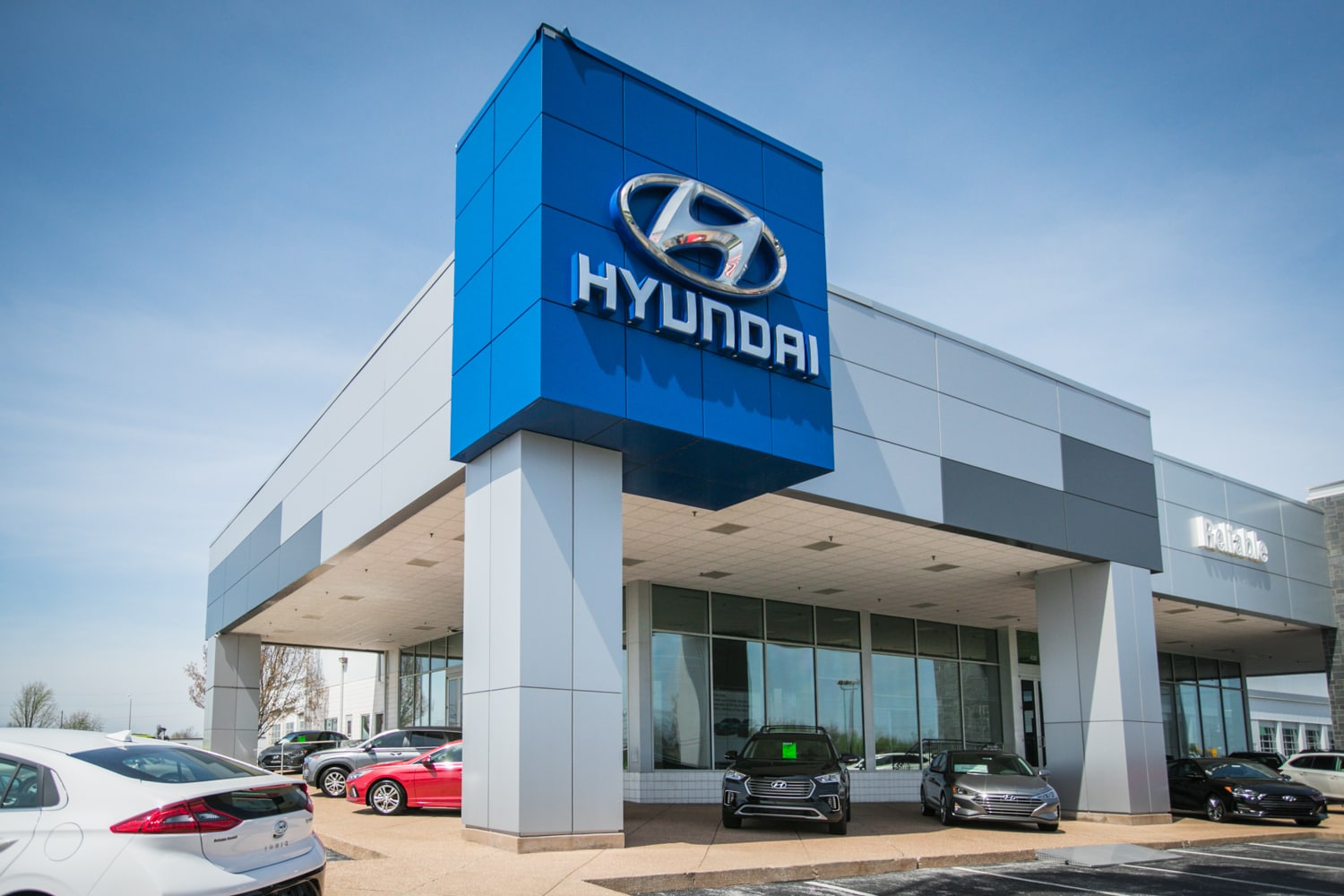 Sportsmanship, style, efficiency and competitive pricing are all hallmarks of the Hyundai brand, and when you come browse our collection of new Hyundai cars for sale in Springfield you'll understand why. Hang a sharp turn in a sporty 2023 Veloster, get up to speed on the freeway behind the wheel of a Azera or cruise curvy mountain roads in the Santa Fe, and you'll experience newfound driving enjoyment. Also impressive is Hyundai's suite of innovative safety and infotainment technologies, which keep drivers secure and connected on every journey.
To research the models in Hyundai's current 2023 lineup, see our gallery of car reviews and comparisons, then browse online vehicle listings to peruse our current selection of new Hyundai cars for sale. In person or online, you can also acquire information about current Hyundai financing and lease incentives that are available to qualified customers. Keep in mind, too, that you don't have to have perfect credit to take home your dream car; our network of lenders can also provide assistance for those with average, bad or little to no credit.
If you want to buy used, Reliable's Springfield Hyundai dealership is home to the one and only Pre-Owned Zone, where you'll find used Hyundai cars for sale like the 2014, 2015, 2016 Sonata and Sonata Hybrid among other models. Our used inventory is constantly rotating, so make sure you check it periodically. With aggressively low prices, cars move off the lot quick, but we're also constantly getting in high-quality pre-owned cars and SUVs, including models from other manufacturers, so there are plenty of vehicles to choose from! If you're shopping for used Hyundai cars for sale in Springfield, there's no better place to go than Chestnut and 65.
We're also your top resource for car repair in Springfield, Missouri, offering an auto shop with ASE and I-CAR certified mechanics and a Hyundai parts center. We repair cars, trucks, SUVs, vans and even motorhomes, and all vehicle makes and models are welcome! Visit our Springfield Hyundai dealership the next time your car needs an oil change, new tires, a belt replacement or any other repair!
We're just as dedicated to helping people in the dealership as we are to helping those in our community. Reliable Hyundai has had fun participating in events like Oktoberfest Village, which we sponsor and hold a prize pack contest for each year! We were also excited to give local artists a chance to achieve their dreams by sponsoring the Branson auditions for "American Idol." In addition to offering fun cash prize contests and staying active in local festivals, we're proud to support charities like Hope on Wheels, a nonprofit that raises awareness and funds for pediatric cancer and cancer research.
Our efforts in and outside of work distinguish our Springfield Hyundai dealership from the rest. We're committed to being a business leader and community supporter, and will continue to work hard in both areas for the foreseeable future because we're passionate about what we do.