Need new tires or tire service in Springfield? Consider  bringing your new or used car to us! Staffed with high-tech equipment and  highly-trained service technicians, you can count on us to take care of all  your tire needs and other car service needs. From wheel alignment and tire  rotations to getting your tires balanced and inspected, we do it all at our  state-of-the-art service center. Schedule an  online appointment today to have your tires serviced.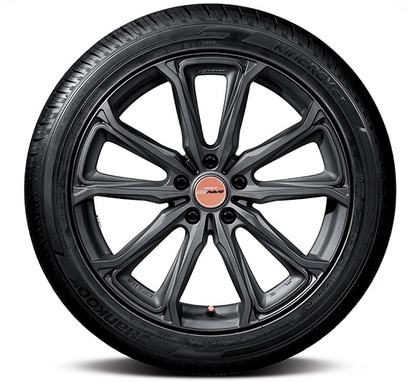 Maybe you've had your tires for a while and you need new  ones? If so, we can help. We carry all the top brands, including Michelin,  Goodyear, Hankook and Firestone. If you'd like to learn more about the brands  we carry and tire pricing, please contact us for further  information.
The Importance of Tire Service
To ensure your safety and help keep your new or used car,  truck or SUV running its best, tire maintenance is essential. We recommend  having your tires inspected during your routine oil changes. Be sure to get  tire rotations every 6,000 miles to keep your tread from wearing out before it  should. We also advise that you have your alignment checked at least once a  year, and you'll definitely want to have your car's alignment adjusted when you  purchase new tires so they don't wear unevenly. Lastly, make sure you have your  tires balanced every 3,000 to 6,000 miles.
By following these recommended tire service intervals in  Springfield, you can feel confident in knowing that you are getting the most  out of your tires.
When Is It Time to Buy New Tires?
Do you see any cracks, gouges and/or cuts in your tires? If  so, then it's probably time for a new set of tires. Other signs to watch out  for include:
Vibration: If your vehicle's steering wheel  vibrates when you brake or while driving, you'll probably need an alignment or  new tires.
Air pressure: Having to refill your tires with  air once in a while is normal. However, if you find that you're having to  refill your tires often, it could mean there is a leak that will only get worse  over time.
Bulges: If your tires show signs of bulging,  you'll want to bring your Hyundai Elantra, Sonata or other make/model in for  service right away. If you ignore this, you could end up having a blowout out  on the road.
These are just some of the ways to tell if your  tires need to be replaced or serviced. If you're still unsure, please bring your car  in for service and one of our friendly associates will be happy to help  answer any of your inquiries. We look forward to serving you!