Buying a new car is a big commitment, one that you should never enter into lightly. Before you commit to this big purchase, here are just five questions you should be asking yourself.
1. Do I Really Need a New Car?
Having a vehicle of your own is definitely convenient. You can get practically anywhere without having to rely on public transportation or the kindness of friends or family members, and you shouldn't have to worry about a brand new vehicle breaking down and stranding you somewhere. On the other hand, it's also very expensive. Not only do you have to make a large initial purchase, but you also have to pay for fuel, insurance, registration, and regular maintenance. All of that adds up, and it can practically ruin your finances if you don't have the funds to cover it all.
Before you buy a new car, you need to ask yourself if you really need one. If you can get by without one or you already have a reliable vehicle, you might want to put it off until a new car is a necessity or you can afford to buy one without putting yourself into financial strain.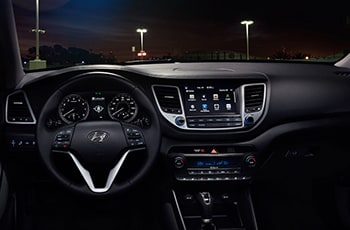 2. What Kind of Vehicle Do I Need?
If it turns out that you do need a new vehicle or can comfortably afford one, the next step is to determine what kind of vehicle you need. If you live in the city or suburbs and only need a vehicle to get you to and from work, you can get away with buying a small economy car. If you're hauling heavy equipment, you might need a pickup truck. If you have to drive a large family everywhere, consider an SUV or minivan. Some of these options will be more affordable than others, so make sure you're making the best possible choice based on your lifestyle.
3. What Do I Like and Dislike About My Current or Past Vehicles?
Consider what you've liked about the cars you've owned in the past when you're deciding on what to buy for the future. If you once owned a large gas guzzler and hated having to pay to keep its fuel tank filled, you probably shouldn't get a pickup truck or SUV. If you once owned a car with rear-wheel drive and hated it, don't get something with rear-wheel drive even if it's the most affordable option. Whatever you choose will most likely be your main mode of transportation for the next few years, so it only makes sense to buy something that you will feel comfortable driving.
4. Will My Driving Situation Change?
If you are single and only have to worry about driving yourself regularly, you can get away with buying a small two-door car. On the other hand, you can't always count on that being the case forever. If you plan to start a family soon, a small car that only seats a few people might not cut it. You also might want to reconsider buying a large vehicle with poor gas mileage if you think you're going to move someplace that will require you to drive greater distances every day. Once again, you want to plan for the future as well as for your current situation.
5. Can I Fit My New vehicle in My Garage or Parking Spot?
This sounds like a silly thing to think about, but a lot of people have purchased large vehicles only to find that they don't have a good place to put them. Either that, or they make an impulse purchase and find that they have to pay to keep it parked someplace safe. Before you finalize any vehicle purchase, you need to make sure that you have a convenient place to put it.
If you are considering buying a new or used vehicle and you aren't sure what you want, feel free to contact us at our dealership or come in to speak with a sales professional. We will be happy to help you make the best decisions for your budget and lifestyle.