Ready to look for a new car? A Hyundai could be the perfect choice for your driving needs. Drive in style, comfort, and safety when you choose a Hyundai. One of the best features of a Hyundai vehicle is the Blue Link App. What exactly does this app have to offer, though? Actually, a lot! Here's what you need to know.
One of the best reasons to use the Blue Link from Hyundai is that you can connect in three different ways: Smartphone, In-Car, or Web Applications. You'll be able to use this technology in a way that is convenient for you and that is comfortable.
If you choose to use this in your car, you'll enjoy knowing that your Blue-Link enabled vehicle will know exactly where you are, where you're going, and how you can take shortcuts to arrive at your destination faster.
This program can also tell you where local gas stations are, how much gas costs at each one, and where you can grab a bite to eat. This program can be used in conjunction with the Hyundai Assurance program, which offers you roadside assistance if you need it.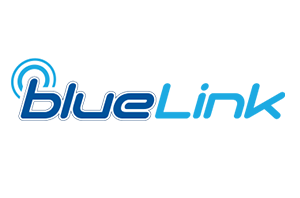 You'll be able to use Blue Link for emergency assistance. Just press a single button to get the help you need to face any emergency. You'll also be able to use a remote door lock feature to lock your doors if you accidentally forget to while you're at your vehicle. Similarly, you can remotely unlock your doors.
Hyundai Blue Link also offers a monthly vehicle report which lets you know exactly how much you've been driving, what issues you may have encountered, and when you need to have your car's maintenance performed. You'll receive these reports via email for easy scheduling and vehicle monitoring.
Find out more about how a Hyundai vehicle that features the Hyundai Blue Link App could be the perfect choice by visiting our dealership today. We'd be happy to talk with you about your options and to help you choose the perfect car to meet your needs.