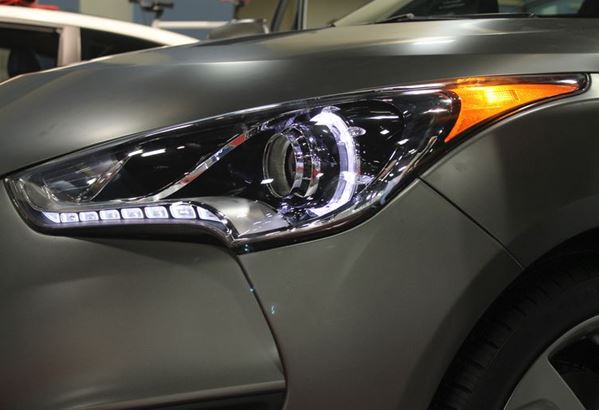 Foggy headlights make your vehicle look old and depreciate its overall value. To help you get rid of those unsightly lights, follow these simple steps below.
If you don't have the time to clean them, bring your vehicle to us, and we'll do the work for you. Schedule your online service appointment today!
1. Clean Your Headlights
Before you start the process of restoring your lenses, spray them with a mild cleanser and wipe away bug splats, dirt and debris.
2. Dry Them
After you're done wiping away the gunk, use a dry towel to wick away any moisture.
3. Use a Headlight-Specific Cleaner
Apply the product generously and evenly on your lights. Let it stay on for a few minutes or so, giving them ample time to dry.
4. Remove Headlight Restorer
Using a soft brush, make circular motions on your lights until all the residue is gone.
5. Clean Off Any Excess Product
With a soft towel or rag, buff away any leftover cleanser.
Following the above steps will make your headlights look clear and new again. Plus, they will be much brighter at night, making it easy for you to see.