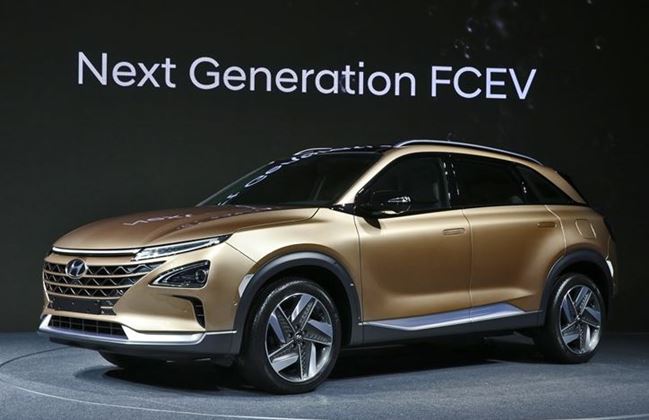 Just recently, Hyundai unveiled its next generation fuel cell vehicle. The near-production-ready SUV, which is unnamed as of yet, took center stage at a unique preview show in Seoul, South Korea, where it left crowds of spectators in awe.
The eye-catching model would be Hyundai's second commercially developed hydrogen vehicle, highlighting the automaker's commitment to fuel cell-based electric powertrains. The vehicle is truly impressive, boating a 60-percent efficiency level.
On top of the above benefits, the SUV is able to overcome challenges that plague many fuel cell vehicles in getting the engine to turn over when temperatures are below freezing. Additionally, the hydrogen fuel tanks are of three equal sizes, improving tank storage density.
Outside, the SUV features a futuristic design with its slim headlamps, dramatic curves and crisp lines that all work to maximize aerodynamic efficiency. The wheel design's sporty look is captivating and optimizes airflow thanks to its two-piece construction.
The vehicle's cabin features a simple layout that embodies loads of high-tech features and bio-materials that are eco-friendly certified. A classy suede and woven fabric design on the seats adds an extra dose of visual appeal.
To learn more about this strikingly handsome model, please contact us, and one of our friendly associates will be glad to help with all your inquiries. In the meantime, check out our large collection of brand-new Hyundai models online to find the one that's perfect for you!