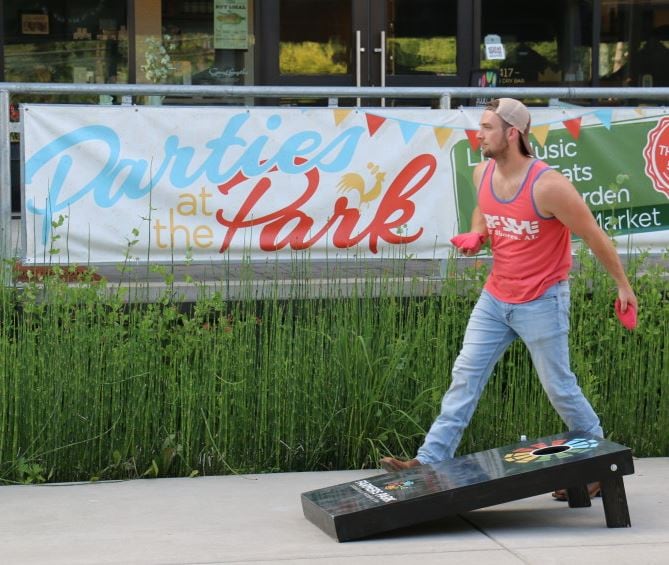 Every Thursday, from now through August 31, Springfield's "Parties at the Park" series will be in full swing. From 6-8 p.m., you'll get to relax to great music and partake in various games during this fun-filled celebration that's perfect for kids of all ages.
No need to worry about making dinner on Thursday nights either, as there will be pizza and tacos from Firelight Pizza and Great American Taco Company – two of our city's most cherished restaurants. Ice-cold lemonade will also be made available to purchase, or you can make a stop at the beer garden for a frosty brew or two. Proceeds will go toward the Pediatric Brain Foundation.
Additionally, a variety of bands will take center stage, including Brookline Station, Back Road Story, Margot and The Kidders, and Guys on a Bus. For the complete lineup, please click here.
Your furry friends and little ones are encouraged to join in on the activities as well. Let your pups and kids cool off by playing in the jumping fountains in front of the pavilion, which is always a big hit. Plus, be sure to partake in the various yard games that you're sure to enjoy.
Presented by Dynamic DNA and 92.9 The Beat, the series is a Springfield favorite, so don't miss your chance to get in on the fun. Make your Thursday nights more memorable at Parties at the Park!