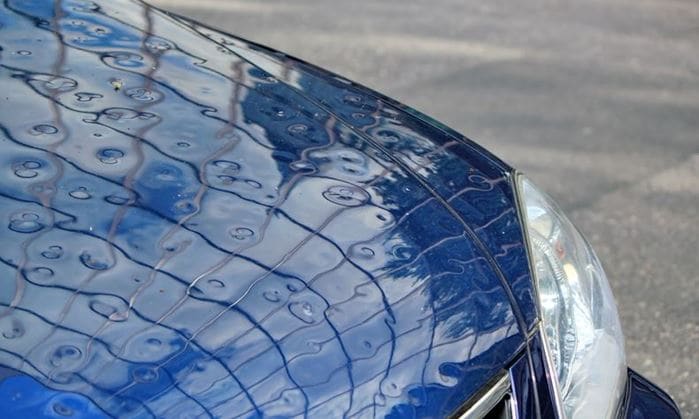 Missouri gets its fair share of wicked weather. And with summer in full swing, now is the perfect time to start thinking about steps you can take to protect your new or used Hyundai from one of the most damaging natural events for vehicles – hail.
At Reliable Hyundai, we understand, which is why we've compiled a list of our top tips to help protect your car and your pocketbook from frozen pellets.
Covered Parking
Obviously, this is the best way to ensure that your vehicle isn't hit with hail damage. However, if you don't have access to covered parking, try to find a building that does, like a hospital or mall. You'll more than likely have to pay for parking, but it will be minimal compared to the costly repairs your car's body will need if it is struck by hail.
Use a Protective Barrier
Investing in a car cover or blanket can prove extremely helpful in shielding your vehicle from hail. If you hear that it is on its way, cover your car with either of the two, making sure it is securely fastened to your vehicle.
Know Your Limits
This is one of the best ways to avoid having to pay for costly hail damage repairs. Typically, a comprehensive insurance policy will cover you for hail damage, but be sure to check with you insurance agent before the storms hit.