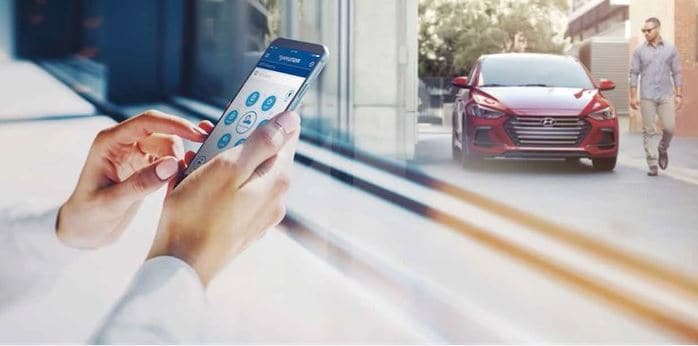 More standard high-tech features have been added to the Hyundai Ioniq and blue-linked Hyundai vehicles, making it easier for you to stay connected to your new Hyundai at no charge for three years. The automaker is making Remote door lock, Remote Start with Climate Control and the Monthly Vehicle Health Report standard Blue Link services that can be accessed via smartphone, smartwatch and Amazon Alexa.
The launch of these standard technologies will begin with the launch of the 2018 Hyundai GT, Santa Fe Sport and revamped 2018 Sonata.
"Remote start has always been our most popular remote service," said Manish Mehrotra, director, digital business planning and connected operations, Hyundai Motor America. "Hyundai owners request more than one million remote starts a month during the winter and perform more than a million remote locks annually."
In addition to making these features standard, Hyundai is also offering free downloads to help its customers maintain up-to-date navigation programming on the system's SD card via the MyHyundai website. As part of the Guidance Package, the complimentary updates will also be provided for three years.
To learn more about these award-winning models, please contact us today!